Rightmove has been a household name in the UK for many years now, so you may well have already used it to look for a new home or started collecting inspiration for the future. It's the UK's leading online property portal, advertising homes that are listed with both high street and online estate agents. Making sure your home gets seen by all the right buyers is naturally very important to us, and with over 127 million visits per month, that makes it an absolute must. All our listed properties are marketed through Rightmove, in addition to other top portals, as part of our package. We're more than just a property promotion platform though, and there are many more features offered in our package that enable sellers to have a more settled and secure journey to completion.
Want just the article highlights?
Here's a slide show of the key takeaways
Contents
Getting your home on Rightmove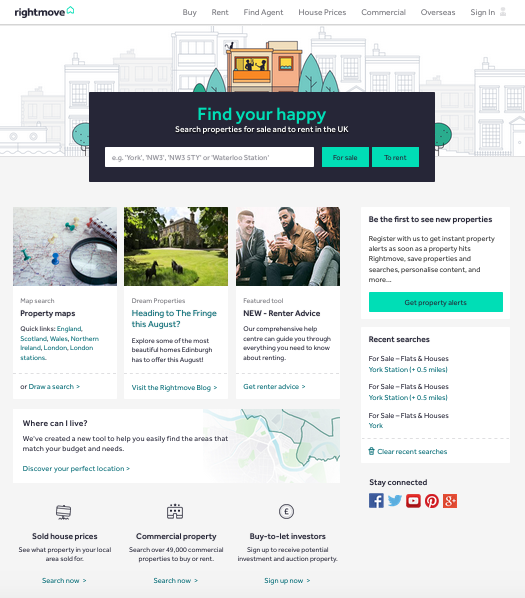 fig. 2 Screenshot from homepage
Listing through an agent
Rightmove only accepts property ads that are listed through a recognised third party. This means if you want to benefit from the greatest online coverage, your first step is to go through a high street agent or an online solution like Settled. More than 90% of all UK estate agents have active membership with Rightmove and advertise their properties there - that's well over 20,000 of them. This isn't a guarantee that any agent you approach will definitely have membership, as some smaller businesses choose to go with other portals whose fee is lower. Although it's unlikely the most popular one won't be included in your home-selling package, find out exactly how much coverage you'll receive and where from before committing.
Selling privately
You might actually be thinking of selling your home privately rather than going through an agent or an online service like Settled. Choosing to sell in this way has many great benefits, but there are disadvantages worth thinking about too.
Advantages of selling a house privately
You can save a lot of money. Bypassing the high street estate agent allows you to avoid their fees, which tend to be in the thousands of pounds.
You can progress the sale in your own time. Without a middleman, you have full control over when things get done and decisions get made.
Dealing directly with buyers. Even though this may not sound like an advantage, it's one of the biggest. Selling privately means you'll have to host viewings and communicate with buyers directly. Not only does this mean it's harder for things to get lost in translation but it strengthens the buyer-seller relationship. Most potential buyers prefer being shown round by the homeowner, which has a big pay off - here at Settled, by connecting buyers with sellers throughout the home transaction journey, we're reducing the chance of a sale falling through from 30% to just 7%.
Disadvantages of selling a house privately
You lose access to the property portals. Because they don't accept ads from private sellers, you'll have to find other means to promote your advert, like classifieds, via social media or simply by word of mouth. This means a fair amount of work for you and a potentially slower sale due to fewer enquiries.
You miss out on the support that an expert would provide. This could be as simple as how to improve your ad if it's not attracting interest, all the way through to negotiation support. It's not impossible to manage a private sale, but missing out on the thousands of buyers who could search for and view your ad online is a sacrifice worth considering before you make it.
Listing through Settled
Advertising on the top portal sites is something Settled guarantees as part of our seller package. This means sellers benefit from the control and transparency that they want, whilst still getting access to the best marketing opportunities, listing-to-completion support and tools that simplify your journey.
How does Rightmove compare to Zoopla and PrimeLocation?
fig. 3 Logos for the top UK property portals
Rightmove receives over 127 million visits every month, making it without doubt the number one place to advertise your property in the UK. Even in comparison to the other two major portals, PrimeLocation and Zoopla, it's the clear leader, with Zoopla getting about 50 million visits per month and PrimeLocation somewhere near 5 million. It also has more properties listed, with 1.1 million leading against Zoopla's 927,000 and PrimeLocation's 532,000.(R)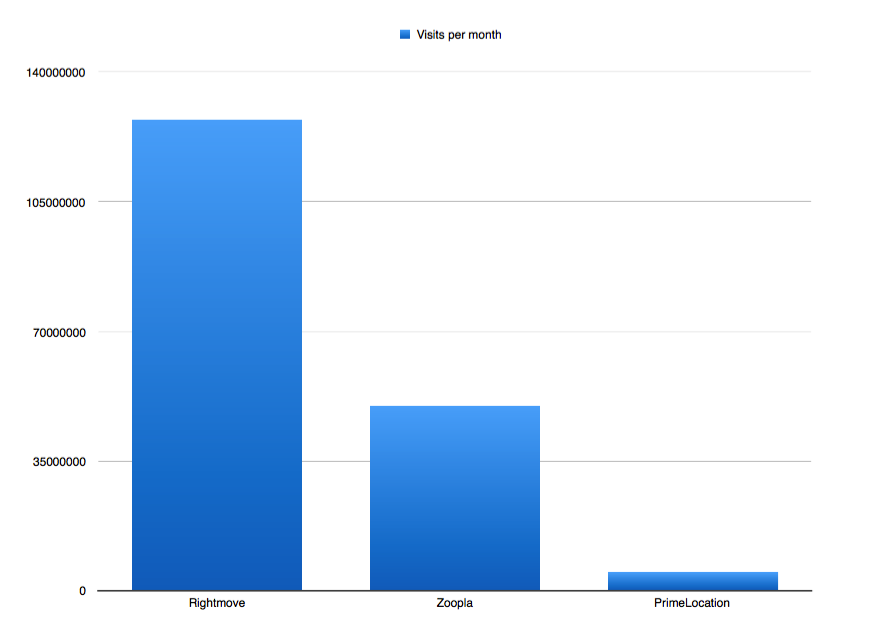 fig. 4 Graph showing difference in visits per month between property portals
How do buyers book a viewing?


fig. 5 Screenshot of request details buttons under property advert
If a buyer is interested in your home and wants to come for a viewing, they can either call the estate agent it's listed with, or message them directly through Rightmove by clicking Request Details on the ad and filling out a short form. This message will initially be sent on to the agent rather than the seller.
When using a traditional high street estate agent, you'll be contacted with regards to the request, and the agent will help to organise a viewing slot over the phone. People are busy, and finding a time that the estate agent and buyer can both commit to when you're out of the house can pose quite a challenge, leading to a lot of back-and-forth communication.
Here at Settled we register each interested buyer who comes through a property portal and allow them to request multiple viewing slots directly from the seller. We'll vet and verify them before you receive the actual request, so that you know their buying status. By using our messaging system, you get to view incoming interest in real-time and respond immediately - or at a time that suits you - without relying on anyone else to manage the communication. It's as simple as clicking accept or reject, or arranging more suitable time.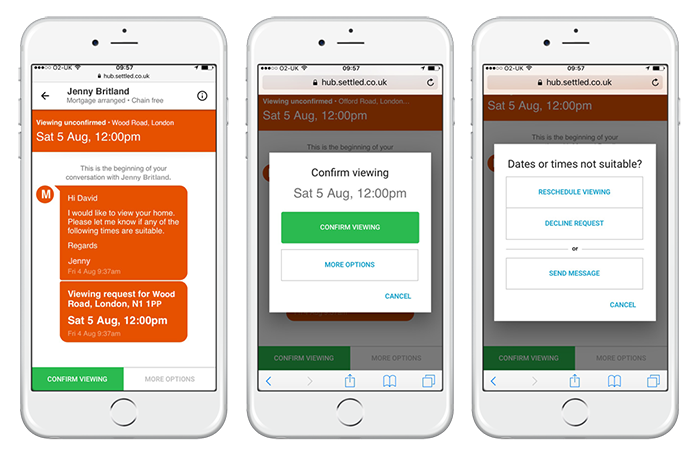 Fig. 6 Screenshot of the viewing booking system in Settled's hub
By asking buyers to register in this way, we also ensure that everyone who comes to view your home is truly interested in purchasing, thus avoiding any waste of your time.
Innovative features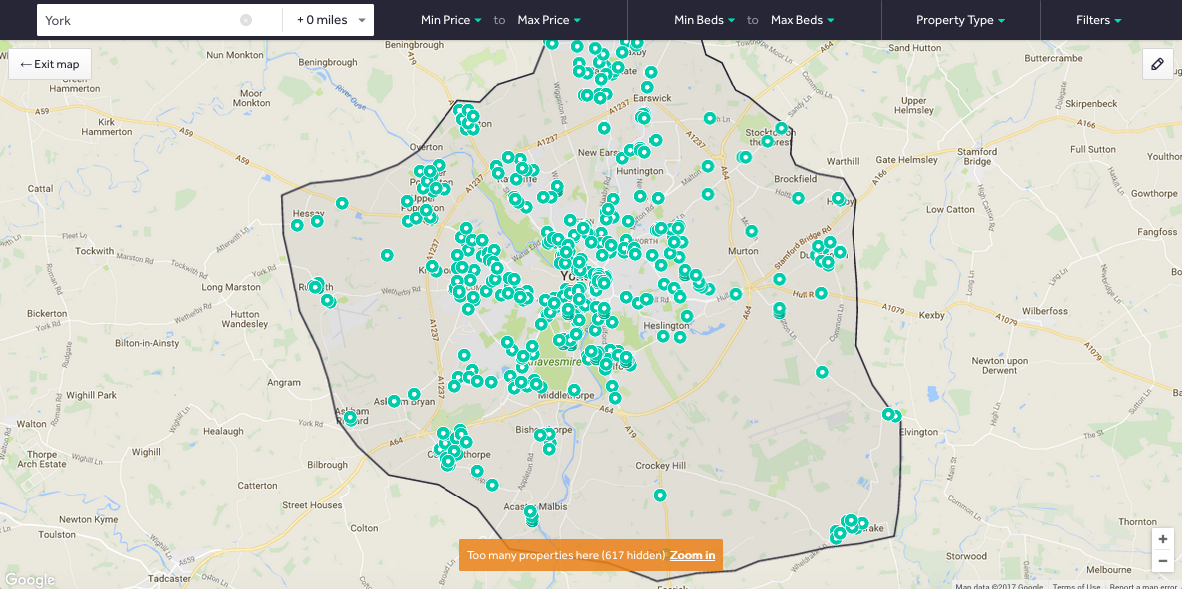 fig. 7 Map view v1
Many people use the UK Land Registry Price Index to check house price trends in the UK. With its vast number of properties and users, Rightmove is also very well placed to provide accurate data for the housing market, such as recently sold house prices and market trends. The company's also developed some useful, user-friendly tools that simplify and enhance the buyer's home-searching journey - of course in turn, making it easier for your home to be found.
Map view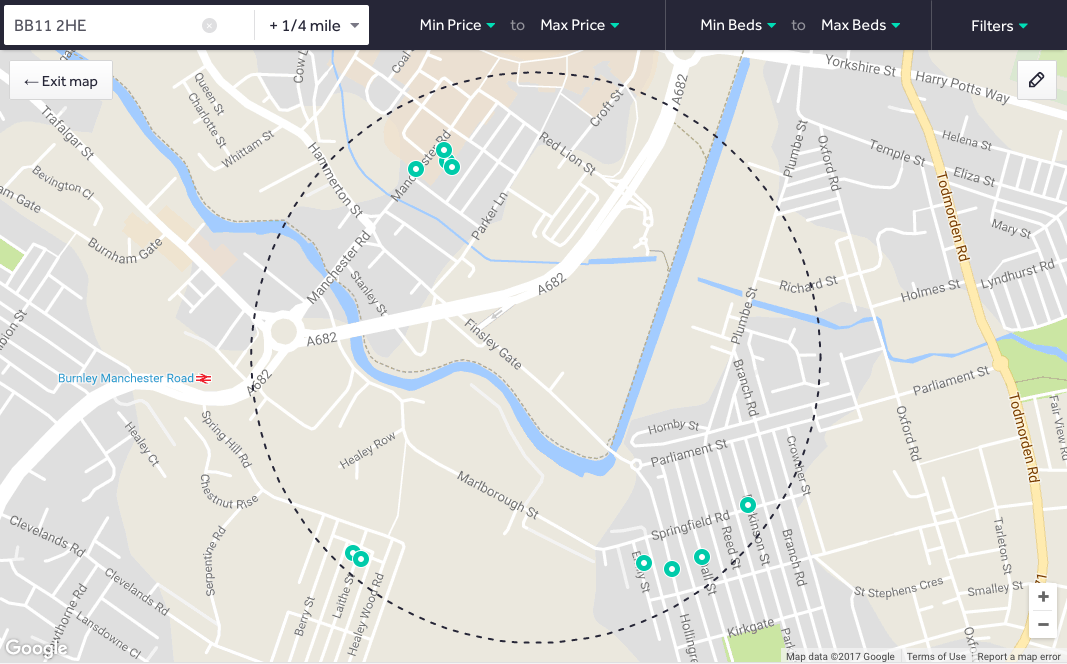 fig. 8 Map view v2
As location is a big factor in buyers' choice of new home, many will be searching down to postcode level. The maps feature allows them to view all properties in that area, with the ability to expand or narrow down their search range in miles.
Draw a Search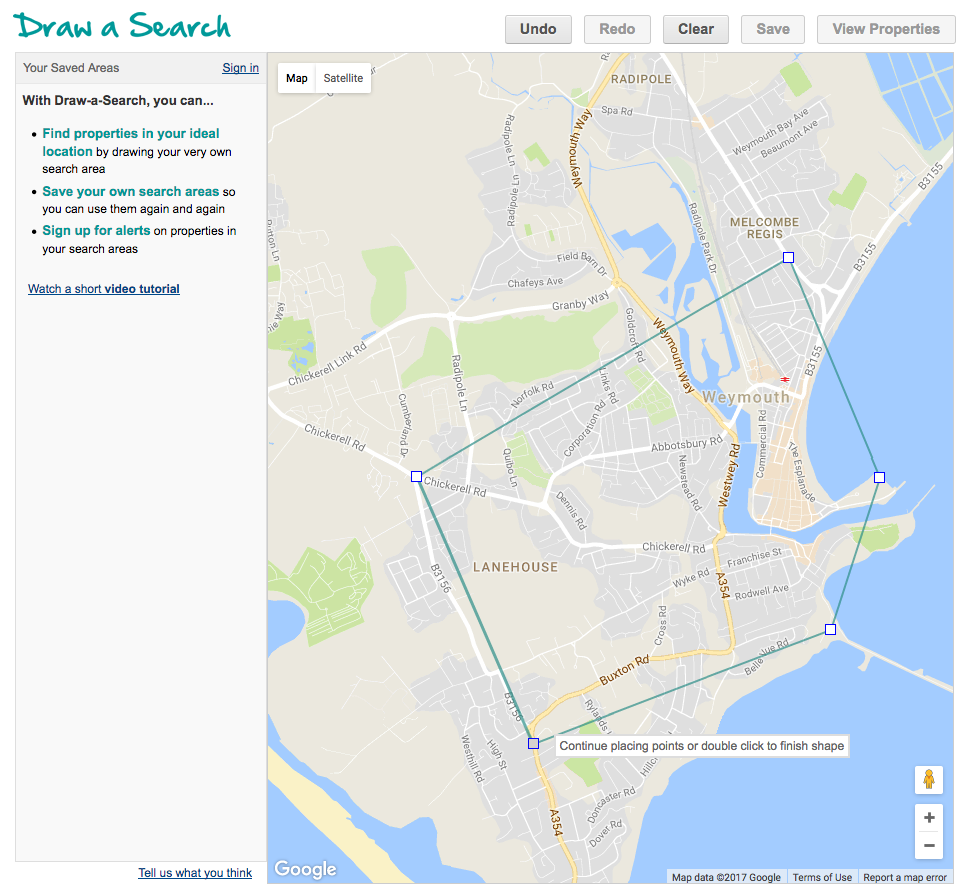 fig. 9 Map view v2
If buyers want to get even more granular, they can draw their own map boundaries to pinpoint the specific streets they'd like to live on. This is done by dropping points on a map until they're all joined up. Draw a Search also allows them to save their selection and sign up for location-specific alerts.
Tube map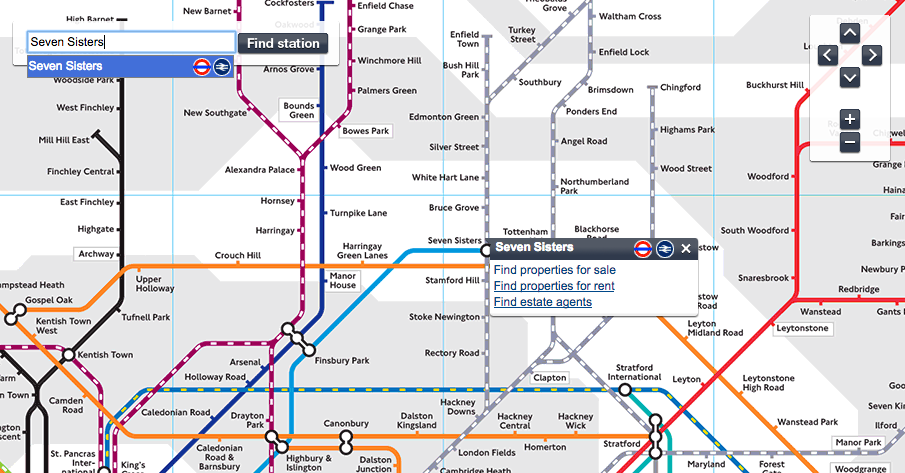 fig. 10 Tube map
If a buyer is moving to or around London, they can also choose locations via the tube & rail map - a really handy tool for anyone who commutes.
School Checker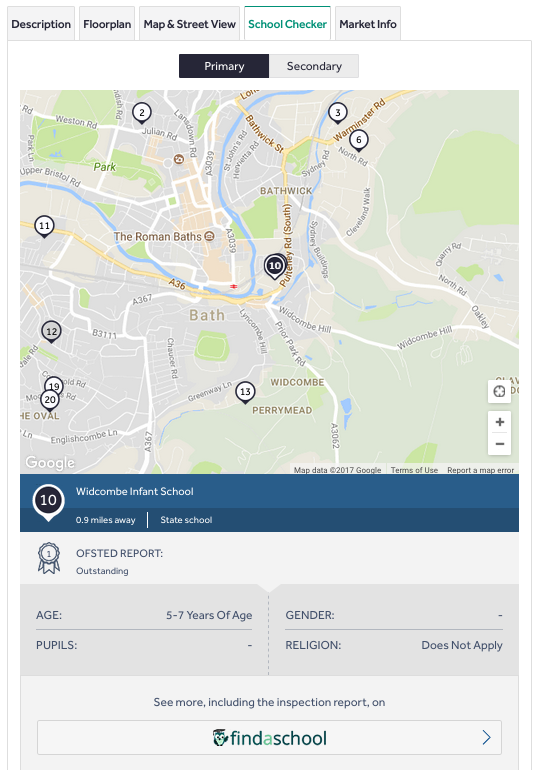 fig. 11 School Checker
For parents, the School Checker feature is extremely valuable. By aggregating data from Local Authorities, individual schools, the Department for Education and more, not only does it allow buyers to view primary and secondary schools close to an advertised property, it shows those schools' Ofsted ratings, admission criteria and subscription levels, as well as other key stats. If your home is near a good school this tool will definitely help increase its appeal.
Calculators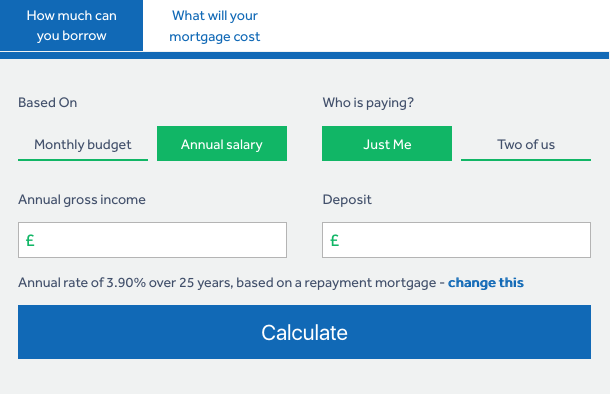 fig. 12 Mortgage borrowing calculator
For all things finance, there are a handful of useful calculators that work out:
Premium Listing

fig. 13 Premium Listing
If you want to give your ad even more exposure, you can speak to the agent or company you're selling through about the Premium Listing feature. With Settled, this can be added to your package for £79 per month (agents and other online services may charge a different rate). When buyers search for homes in your area, your ad will show at the very top of the list as a Featured Property with a bigger, bolder appearance.
In summary
Rightmove is perhaps the single most important source of buyer interest. As the leading UK property portal, it has some great tools, lists the most properties and agents and - most importantly for you - receives the most visitors. When buyers think of finding a new home, this is one of the first resources they turn to, and is therefore one of the best marketing channels for sellers.
Although the other portals like Zoopla and PrimeLocation don't have the same reach, bear in mind that buyers will be using them as well. Listed properties do differ across the portals, so having access to as many as possible ensures your home is available for everyone to see. When you approach an agent or online property solution, a full list of all the sites they use will be available, so why not enquire to see just how widely marketed you ad will be.
If you decide that a private sale is the right option for you, plan for how you'll make up for the lost interest that would have otherwise come from these sites. As we mentioned, selling privately can be extremely rewarding if you have the time and resource to promote your ad independently, but it could be worth asking other private sellers how they went about creating interest in the absence of the portals.
Settled lists all homes across the best of these, ensuring yours gets noticed. As an online company, we do recommend this as the best route, because the speed and volume at which interest can be acquired enables you to move through your home selling journey with less friction. Volume isn't everything of course, and we help you gather the correct, quality interest by registering and vetting all interested buyers who come via the portals to view your home.
We're also different to other agents - both high street and online - in that we enable sellers to take more control through the process. When you're selling your home, you should have full understanding of what's going on and have more say throughout the journey - we make sure this happens. In doing so, we alleviate the stress that many sellers feel. Rather than wondering what's going on behind the scenes, you're aware through each stage and more wholly involved in one of the biggest financial decisions you'll ever make.
Our package includes everything you need to list your home to perfection, including real-time insights that help you make improvements at any time, as well as dedicated support from listing to completion. We're here every step of the way, creating happier people, who feel settled throughout their selling journey and more rewarded at the end - our 9.4/10 Trustpilot score is proof.
You can find out more about how Settled works online or by giving us call today on 0330 088 1422.
Links & resources