Since it landed a couple of months back, our Strengthen & Secure feature has been helping buyers and sellers reach completion. Here's everything you need to know about it...
What is it?
Strengthen & Secure is an optional scheme for home buyers and sellers, which protects the agreement of an offer and speeds up the legal stage. Think of it as a pledge with benefits.
Why we built it.
People deserve a more peaceful journey towards completion, and peace of mind comes from assurances. In the UK, around 1 in 3 home sales fall through before they complete - a problem everyone would like to see fixed.
We dived into the factors responsible - gazumping, gazundering, gazanging, and slow sales progression - and built Strengthen & Secure as simple, powerful solution.
How does it work?
Strengthen & Secure can be opted into at the point an offer is made by a buyer and received by a seller. By opting in, both can agree to:
Secure the agreed offer with a refundable £500 deposit, which protects both parties from the effects of gazumping, gazundering and gazanging
Instruct Settled's conveyancing partner, helping to speed up the legal stage of the sale by up to 50%
Either party can opt into the scheme on an individual basis, but the benefits truly come into effect when the pair enter together, selecting both options.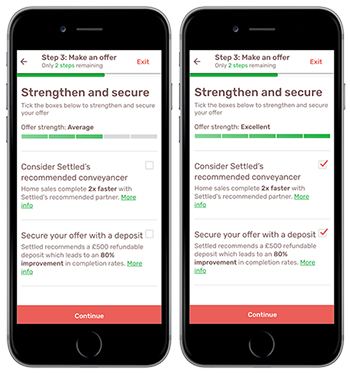 Fig. 1 How Strengthen & Secure works at the offer stage
What are the benefits?
By opting into the scheme, sellers show buyers they're serious about seeing their sale through, and buyers similarly demonstrate to sellers that their offer is solid. Sellers are more likely to accept an offer that has a higher strength rating, and likewise, buyers are more likely to trust the acceptance of their offer.
The commitment feels great, and it helps to progress the sale much quicker than would otherwise be the case. In fact, we've seen so far that when both a buyer and seller opt into Strengthen & Secure, completion rates rise to 100%.
Tell me more...
Strengthen & Secure is just one of many ways we're using tech (and a lot of love) to transform the home buying and selling journey. If you've got more questions about how it works, or if you've already made/accepted an offer and would like the chance to opt in, we can make it happen. Simply email hello@settled.co.uk or call 020 3322 8417. We can't wait to hear from you.