If you're thinking about selling your home, crime rates probably isn't top of your mind. Yet property portals like Zoopla show local area crime rates alongside their listed properties and have star ratings for community safety, so is it a factor for buyers? In the capital where demand is generally high, could it really have an affect on house prices? 
Crime rates in London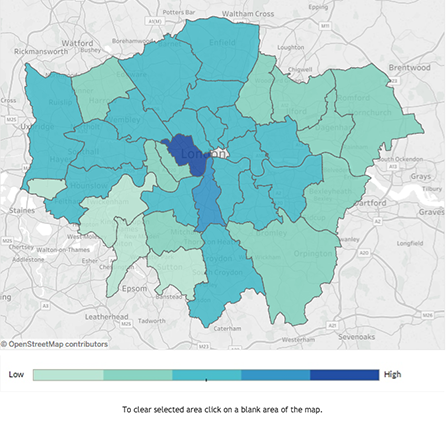 Fig. 1 Crime rates across London via Metropolitan Police
Can crime rates affect house prices? 
There are many factors that can affect house prices such as the type of property and nearby schools - most of which are out of the control of the homeowner. Crime is of course included in this. Until recently it was quite difficult to access crime data, but now the government has made a lot available in the public domain. The Royal Institution of Chartered Surveyors raised concerns a few years ago that the increased availability of crime data would have a disproportionate impact on house prices in the same way that school league tables have done, but the Home Office countered this. Unfortunately no matter how people find out about it, if an area is known to have a lot of crime, it makes it a less desirable place to live and will inevitably drive house prices down. For most buyers their next home is one of the biggest investments they will ever make, so they will do a lot of research into making sure it's the right one for them.
What can I do about this?
Sadly there's little that can be done if you're looking to sell soon, but if you can help your community bring down crime rates overall this will help you in the future. Neighbourhood watch schemes, community activities and installing security features can all deter antisocial behaviour but obviously it will take time to have an affect.
In the meantime, if you do live in an area where crime is high, making your home as attractive to buyers as possible will encourage people to move to the area despite this. In fact research by BT revealed that one of the things that buyers want most is adequate storage - something that can be easily added to a property. If you'd like more information about selling your home don't hesitate to call one of our home advisors on 0330 088 1422.